Monster Blood 
is a fictional character of Goosebumps child' s book by R.L.Stine. This is a green substance that is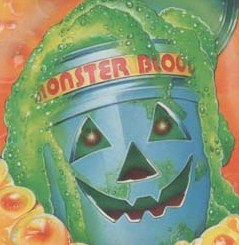 similar to a mixture of Mars Mud and Silly Putty. This goop does something that is not similar to the other goops is that it is alive and it makes any living thing grow if ate by someone, but a piece of it. It will also grow.
Ad blocker interference detected!
Wikia is a free-to-use site that makes money from advertising. We have a modified experience for viewers using ad blockers

Wikia is not accessible if you've made further modifications. Remove the custom ad blocker rule(s) and the page will load as expected.